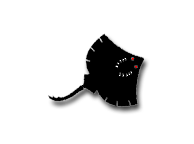 CURRENT LAND OPPORTUNITIES

IT MAKES GOOD INVESTMENT SENSE TO BUY LAND WELL BEFORE IT'S DEVELOPED

The value of land on the outskirts of growing metropolitan areas follows a consistent pattern.

At some time before being used, land is in a dormant stage...not much is happening in the vicintity and land values are consequently low. [] Early in the pre-development stage, things start to stir- perhaps new freeways make the area more accessable, or new industries or new subdivisions have been established in the vicinity. [] As more and more area activity is evidenced...as a city approaches closer and closer... as development points in that direction at a faster pace and the lands future becomes a virtual certainty... the value goes up at a faster and faster rate. [] Prices tend to level off in the development stage. At that time, the land has more or less reached its market potential. [] Obviously, the best time to buy is in the pre-development stage. It's especially important to the modest investor to get in early while he can still afford to buy.
Copyright 2004, Las Vegas, Nevada
all rights reserved